Building a Successful Business During the Pandemic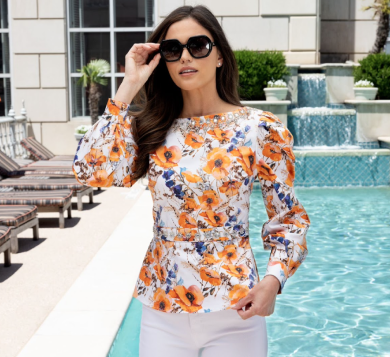 A variety of small businesses are still playing catch-up in the after-affects of the shutdowns. Still, Williams and her team made it through, finally debuting her new brand this year.
Finding a really good PR company to help you, along with an ads manager company, I think will make a big difference.
"Starting your own business is something that you really have to be committed and serious about because, especially in the fashion business, it is not cheap."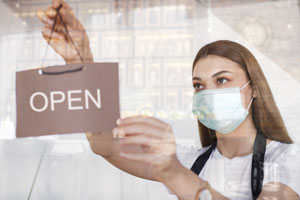 Blending high fashion with elegance for the modern woman, Dallas designer Lynette Williams recently launched her namesake brand, Louise Lynette. Available through an online boutique, Williams built her women-centric fashion brand from the ground up, launching her first line in the midst of the pandemic. Many entrepreneurs like herself are proving that no matter the difficult circumstances, with enough effort, you can turn your dream into a reality. 
This all-new specialty online shop features summer trends such as ruffles and pink garments. Louise Lynette's fashions represent the modern refined woman looking for the perfect mix of professional class and elegant cocktail hours, with classic elegance mixed with warmth of heart and fabrics created for comfort. Popular designs include The Sonja, The Leah, The Morgan, and The Samantha. 
Dealing with Pandemic Shutdowns
"I started out with 10 tops. It was supposed to be 20 tops, but because of COVID, I had to cut back to 10 tops," Williams said. "The fabrics are really different, and I am very happy with the construction and the way the factory has answered all of my requests because I love things to be just beautifully constructed on the inside as well as on the outside." 
So many businesses and manufacturers were brought to a halt in 2020 when the pandemic first hit, resulting in the permanent closure of roughly 200,000 U.S. establishments above historical levels during the first year of the viral outbreak, according to the Wall Street Journal. Even if you were one of the ones who survived, a variety of small businesses are still playing catch-up in the after-affects of the shutdowns. Still, Williams and her team made it through, finally debuting her new brand this year. 
A Slow But Steady Adventure
Williams' eye for design has always been front and center, from her middle school sewing days to her time spent creating impeccable interior designs. Following her ventures into motherhood and competitive tennis, she felt compelled to return to fashion design after attending her first textiles convention, and decided to turn her passion into a career with the launch of Creations by Lynette in 2015, and now, the debut of Louise Lynette.
"Because it is new and we also had to deal with all of the problems that everyone else did with the pandemic, it has been a little slow getting the business started," Williams said. "You just have to stay with it and be determined and committed, as well as have a strong passion because it is not an inexpensive thing to do, but getting out there and finding a really good PR company to help you, along with an ads manager company, I think will make a big difference. Getting all of those things up and running, set in place, and functioning is a huge help."
Words of Advice for Entrepreneurs
Even though shutdowns are over and brick-and-mortar retailers are back with in-person shopping, there are still many negative impacts that businesses are facing due to COVID, including supply chain and shipping issues, as well as inflation. It can be scary to put yourself out there and take that big leap during these troubling times, but Williams has some words of advice for entrepreneurs just starting out:
"Starting your own business is something that you really have to be committed and serious about because, especially in the fashion business, it is not cheap. You need to have a real passion about what you are doing because this requires a lot of time and energy, and it ultimately takes time away from other aspects of your life. Talk to professionals, get their guidance, and see what they can share with you that might help steer you in a certain direction. Then, of course, reading up on trends in the realm that you are seeking is also super helpful,"
See Independent Retailer Article Here: