Dallas Designer Debuts Louise Lynette, Blending High Fashion with Elegance for the Modern Woman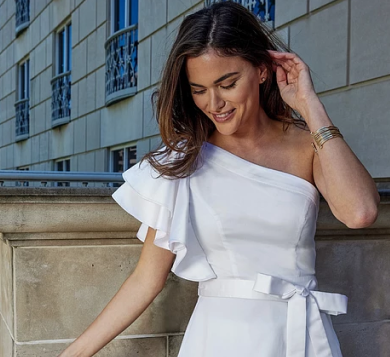 Lynette Williams, a Dallas-based designer, is making her foray into the fashion and retail worlds with the launch of her namesake brand, Louise Lynette. Available through an online boutique, Williams built her women-centric fashion brand from the ground up, launching her first line in the midst of the pandemic, with an eye for design and compassion for the connection between women in her life.
The all-new Louise Lynette Lookbook features spring and summer trends like ruffles and pink garments. The brand's fashions represent the modern refined woman looking for the perfect mix of professional class and elegant cocktail hours, with classic elegance mixed with warmth of heart and elegant fabrics crafted for comfort. Popular designs include The Sonja, The Leah, The Morgan, and The Samantha, priced between $160 and $250.
Texas native Lynette Williams' eye for design has always been front and center, from her middle school sewing days to her time spent creating impeccable interior designs. Following her ventures into motherhood and competitive tennis, she felt compelled to return to fashion design after attending her first textiles convention, and decided to turn her passion into a career with the launch of Creations by Lynette in 2015, and now, the debut of Louise Lynette.
For more information on Louise Lynette and to view the current collection, please visit
See Houston Style Magazine Article Here: 
http://stylemagazine.com/news/2022/may/10/dallas-designer-debuts-louise-lynette-blending-hig/