Four Tips to Achieve Your Vision From Start To Finish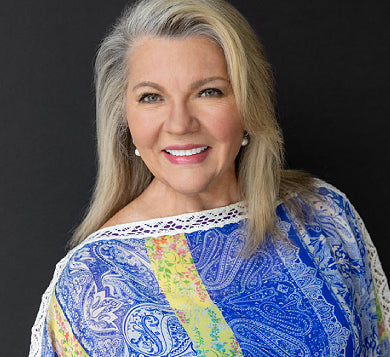 Building and launching a brand can be challenging, especially during turbulent times. Research by Fundera shows that 20 percent of new businesses fail within their first year, and half of those businesses will fail by the end of the fifth year.
Today, small business owners face challenges, from supply chain issues to securing funding for their businesses. Founders can set themselves up for success with dedicated steps aligned with their vision.
As founders begin taking their business from idea to concept, one of the most important things to do is develop a business plan rooted in your overall vision. By putting your business goals and your vision to paper, you will have a solid foundation to start, build and grow your business. With success as the ultimate achievement, here are four tips for accomplishing and refining your vision from start to finish: 
1. Set realistic goals in line with your vision
.
Start by writing down or typing out your business objectives on a piece of paper and framing or hanging them within eyeshot of your daily activities. Having your goals somewhere you can see each day will serve as a reminder of what you are working toward and will encourage you to take small steps to achieve them.
"As a new business owner, your strategy needs to be smart and realistic."
As a new business owner, your strategy needs to be smart and realistic. While your ambition can be lofty, shooting too high may result in failure without the right support or knowledge. Starting your own company can be costly, so you must know what you are doing and what you want to get out of it.
If you are currently in the workforce and want to start your own business, it is a good idea to work for an executive to save money and learn the behind-the-scenes of running a business. With the insight and experience you gain; you will have the upper hand in both financial stability and management. 
2. Do your research
.
When starting a business, it is important to realize that you do not have to figure everything out by yourself. Today, there is a myriad of resources for business owners, from an internet search on marketing or funding to mentors and more.
An example of research to ensure business success was at my brand's inception. Prior to starting my business, I worked in the oil and gas industry and had no idea that it was possible for me to sell my designs on the market. I thought I would have to live with this desire and passion for the rest of my life. I sought out external resources and had a good friend make recommendations and point me in the right direction for my first steps. Without the assistance of that friend, I would not have been able to launch my business.
Researching and finding people who have "been there, done that" will set up you and your business for success in the long run. As you continue to build your business and come across instances you might not have a solution for, seeking external resources will help guide you in the right direction. 
3. Celebrate the small victories
.
In today's climate and because of the pandemic, any achievement by a business owner is worth celebrating. Whether a business made it through its first month, hit a weekly revenue target, or just got 100 Instagram followers, it is important to view these as victories and realize that achieving small goals helps you get one step closer to the overall vision for your business.
"Entrepreneurship can be like a roller coaster."
Entrepreneurship can be like a roller coaster. At my low point, there have been many times when I wanted to give up when faced with intense issues. However, when you are doing something that you truly love, you will never get tired of it because it feels like you are never really going to work. There are times when you may have to draw from your passion for what you are doing to ground yourself and keep moving forward, which is why celebrating small victories is necessary. 
4. Re-assess and refine
.
The business landscape is ever-changing, and chances are high that founders will have to shift their objectives due to external factors that are out of their control. For example, perhaps you started your business in 2020 and envisioned a certain sales target for a specific product by the end of the year.
However, with the onset of the pandemic, maybe you ran into supply chain issues that forced you to carry less product than anticipated, meaning you could not sell as much as you wanted to. Factors like these force business owners to re-evaluate their visions and develop a new plan based on the result.
Trends change all the time, so knowing when to switch platforms, learn new skills, and grow is critical when starting a business. There is no one-size-fits-all solution for every business. Certain platforms that industry experts recommended did not work for my brand. With all of the options available today, being willing to drop things that are not a good fit and look for something else is a must.
"The key to business success is having determination, strength, and the will to carry on when things get tough."
Getting things off the ground and running is tough when getting into a highly competitive industry like fashion. When I first got started in the fashion industry, I had a different vision and name for my brand. Over time, the idea for my brand changed and as I refined my brand into what it is today, the name changed too. My brand now has a deep meaning behind it, with the ultimate purpose of making women feel comfortable and good about themselves because they know they look good.
The key to business success is having determination, strength, and the will to carry on when things get tough. By setting realistic goals, researching what resources are available, celebrating small victories, and re-evaluating and refining as needed, you will have everything you need to accomplish your mission and carry out your vision, even through difficult times. 
See YFS Magazine Article Here: