In Her Own Words: Lynette Williams pursues her passion for fashion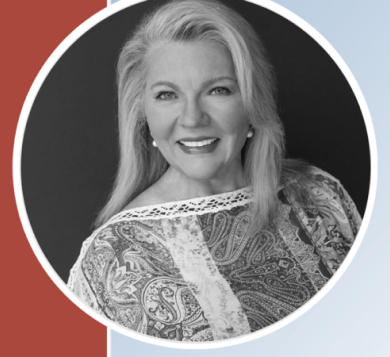 Lynette Williams launched her fashion brand, Louise Lynette, during the height of the pandemic. She couldn't meet her vendors in person, supply chain delays cut her inventory in half and trunk shows were canceled but she's committed to making Louise Lynette a success.
"I've always had a passion for fashion and design. I took a home economics class in seventh grade, which was my first introduction to sewing. Working with patterns, fabrics, and embellishments has allowed me to be in my element ever since. I continued with sewing classes throughout high school, but left my passion behind when I entered the workforce.
I worked in the oil and gas industry for many years before deciding to pursue my true passion. When I was in my early 60s, I was in a phase where I wanted to understand my calling and what I was truly here for. I put a lot of things on hold and took some time off, and during that time, I took my beloved dog for one of our final walks together. Suddenly, as I began walking out of the door of my home, something hit me very strongly, mentally and emotionally. This vision helped me realize that I should go back to my true calling and begin designing again. I went home and told my husband about my realization and, from that point on, we began doing extensive research on how to get started in the fashion industry.
Starting a business is difficult enough without the added challenges of a pandemic, and I had no idea how to bring this idea to life or that I could even sell my designs on the market. I was able to launch my first business, Creations By Lynette, with the help of a good friend who made recommendations and pointed me in the right direction, as well as my business background. Since then, my vision and audience have evolved and expanded into my current fashion brand and the accessible refinement of today: Louise Lynette.
See BizWomen Article Here:https://www.bizjournals.com/bizwomen/news/latest-news/2022/08/in-her-own-words-lynette-williams.html